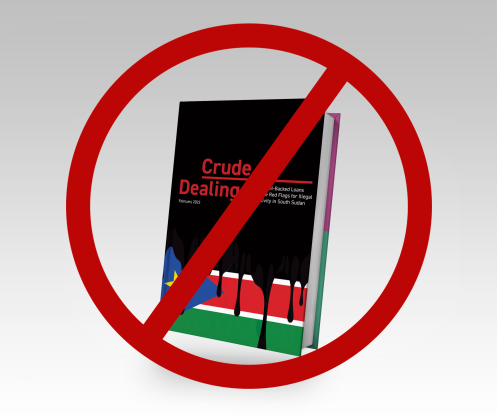 JOHANNESBURG, South Africa, March 17, 2023/APO Group/ —
The African Energy Chamber (www.EnergyChamber.org) rejects the accusations made by The Sentry as misleading, disrespectful, and unfair to South Sudan and Trinity Energy.
The AEC believes The Sentry's report is a classic case where there is a sinister rush to judgment, an obsession to taint an African Energy Company, Trinity Energy and the South Sudan oil industry at any cost and by any means, and certainly without an understanding of the facts and how the oil industry works.
It is important that in this rush to judgment, truth and an understanding of the oil industry should be the number one priority rather than overlooking and manufacturing evidence to attack South Sudan and Trinity Energy.
Like many indigenous companies in Africa, Trinity Energy, is committed to the development of its home country South Sudan and have good understanding of the socio-economic landscape to be impactful. Countries with the greatest need will not prosper without domestic players who are willing to solve their unique challenges.
Trinity Energy is an example. They invested in South Sudan and took on the challenge facing a young nation, inconsistent supply of fuel, the black market and inflated cost of fuel. This investment was made at a time when the supply chain was broken, and there were no clear systems to ensure refined products could be imported to South Sudan due to insecurity and instability. No foreign investor could touch the market, but Trinity Energy, defied the odds to liberalize the oil market, providing energy security, helping to stabilize the economy and contributing to the promotion of peace.
It is commendable that Trinity Energy Limited agreed on a trade finance facility with Cairo-based African Export-Import Bank (Afreximbank) for a series of $30 million loans to purchase diesel and gasoline to sell to the South Sudan market. Today, Trinity Energy has created close to 500 direct jobs and 1500 indirect jobs. As good corporate citizens, they are also providing education, health and food relief to their communities.
The Sentry chose to go after an African company that has created jobs, driven economic growth and acted properly
Afreximbank is one of the largest and most influential Multilateral Development Banks operating in the African region. In 2022, Global Credit Rating (GCR) gave Afreximbank a credit rating of A, which is a reflection of its strong financial position and the confidence that investors have in its ability to deliver results. This rating is an important factor in attracting investment and ensuring that the institution has the resources it needs to carry out its mission. That institution is the pride of the African continent and questioning the integrity of their financial facility is insulting to the continent as a whole.
Prior to granting Trinity Energy a trade finance facility, Afreximbank conducted extensive and appropriate due diligences to ascertain the companies business practices and its ethics. Trinity Energy met every standard required to operate in an internationally competitive industry.
Taking into consideration Afreximbank's strong compliance practices and adherence to the U.S Foreign Corrupt Practices Act and the U.K Anti-Bribery and Corruption Act, it is unthinkable that it would move ahead with financing deals if there was any implication of wrong doing in their business practice.
The US government fined Glencore 1.5 billion USD for corruption. "Glencore paid bribes to avoid government audits. Glencore bribed judges to make lawsuits disappear. At bottom, Glencore paid bribes to make money – hundreds of millions of dollars. And it did so with the approval, and even encouragement, of its top executives." U.S. Attorney Damian Williams.
The Sentry did not go after Glencore. The Sentry chose to go after an African company that has created jobs, driven economic growth and acted properly. We know why. Trinity Energy is daring to belong in an industry where it is not supposed to be a leader.
Trinity Energy has successfully operated in an industry that was shaped only for international companies from western countries. South Sudan at this moment must not be deprived of the millions of jobs that its oil sector will bring to the country with the support of Trinity Energy and its executives. These attacks are meant to slow the company's growth, investment into the country's oil industry's projects and investment into South Sudan.
Unfortunately, NGOs like The Sentry.org have always had the paternalistic way of approaching the continent, issuing sensational reports purportedly in support of democracy, transparency and combating corruption with no respect towards the Africans who are at the forefront of the continent's long development.
We at the AEC urge the people of South Sudan and Africans to not be fooled and we need to move away from rhetoric to relevance, symbols to substance, populism and charisma to character that provides pragmatic common-sense solutions to many who expect more from South Sudan's oil and gas sector.
The oil industry is about risk. People who take risks need to be compensated. Trinity Energy is a strong company with great plans for South Sudan, and it has a very good track record in doing business in Africa. It is unfair for them to be demonized in this fashion when all the facts are not reviewed.