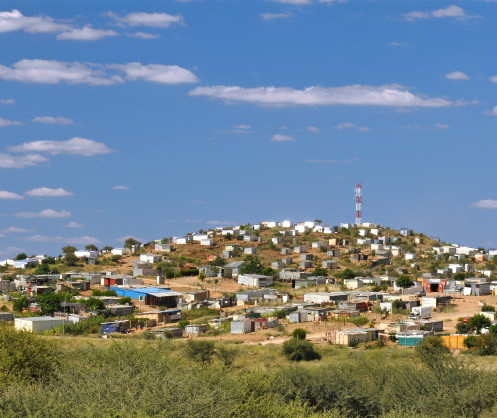 The African Development Bank's (www.AfDB.org) Urban and Municipal Development Fund (UMDF) (https://apo-opa.info/43CHYIN) has approved a grant of $485,000 for a solar electricity project in Namibia that will power some 50,000 households in the capital city.
The "Informal Settlement Renewable Electrification and Upgrading Program" will directly benefit around 200,000 people in Windhoek, where around 20% of the population does not have electricity.
The Urban and Municipal Development Fund helps governments to invest in sustainable urban development for more climate resilient, resilient, livable and productive cities, underpinning national socio-economic development and poverty reduction.
In Windhoek, one consequence of rapid and uncontrolled urbanization is the rise in informal settlements, characterized by non-electrified neighborhoods and underdeveloped economic activity, severely hindering the quality of life for residents.
The availability of electricity services will not only support the development of household activities, but also small and medium size companies
The Municipal Council of Windhoek requested the Fund's support to upgrade services in its informal neighborhoods, a key priority under the metropolis' Strategic Plan. Installing electricity in informal settlements is considered a crucial investment to unlock the economic potential of these areas and substantially improve the living condition of the inhabitants.
The project is expected to take off this year with the preparation of feasibility and tender documents covering its three main components:
The installation of 60 MW Solar PV and related batteries
The development of an overall structural plan for the rehabilitation of the informal settlements, involving a participatory process to identify and prioritize investment opportunities unlocked by electrification, e.g., water, roads and mobility, green areas, market opportunities
Institutional support to the Municipal Council of Windhoek. This will involve reviewing existing rules and regulations and legal support to accelerate its green plans and electrification goals
The impact is expected to be enormous: the availability of electricity services will not only support the development of household activities, but also small and medium size companies, as seen in neighboring already electrified communities, resulting in job creation and substantial socioeconomic impact. Solar energy will also contribute to mitigating GHG emissions of firewood and kerosene, reducing deforestation, and improving air quality.
"The project is strongly aligned with the African Development Bank's top five priorities, in particular, to Light up and Power Africa, Improve the quality of Life for the people and Industrialize the continent," said Mike Salawou, director of the Infrastructure and Urban Development Department.
With this new project, the UMDF (https://apo-opa.info/43CHYIN) is expanding its support to southern African countries and diversifying the range of supported sectors. Electrification will now be included in its portfolio of more than 20 urban development projects.