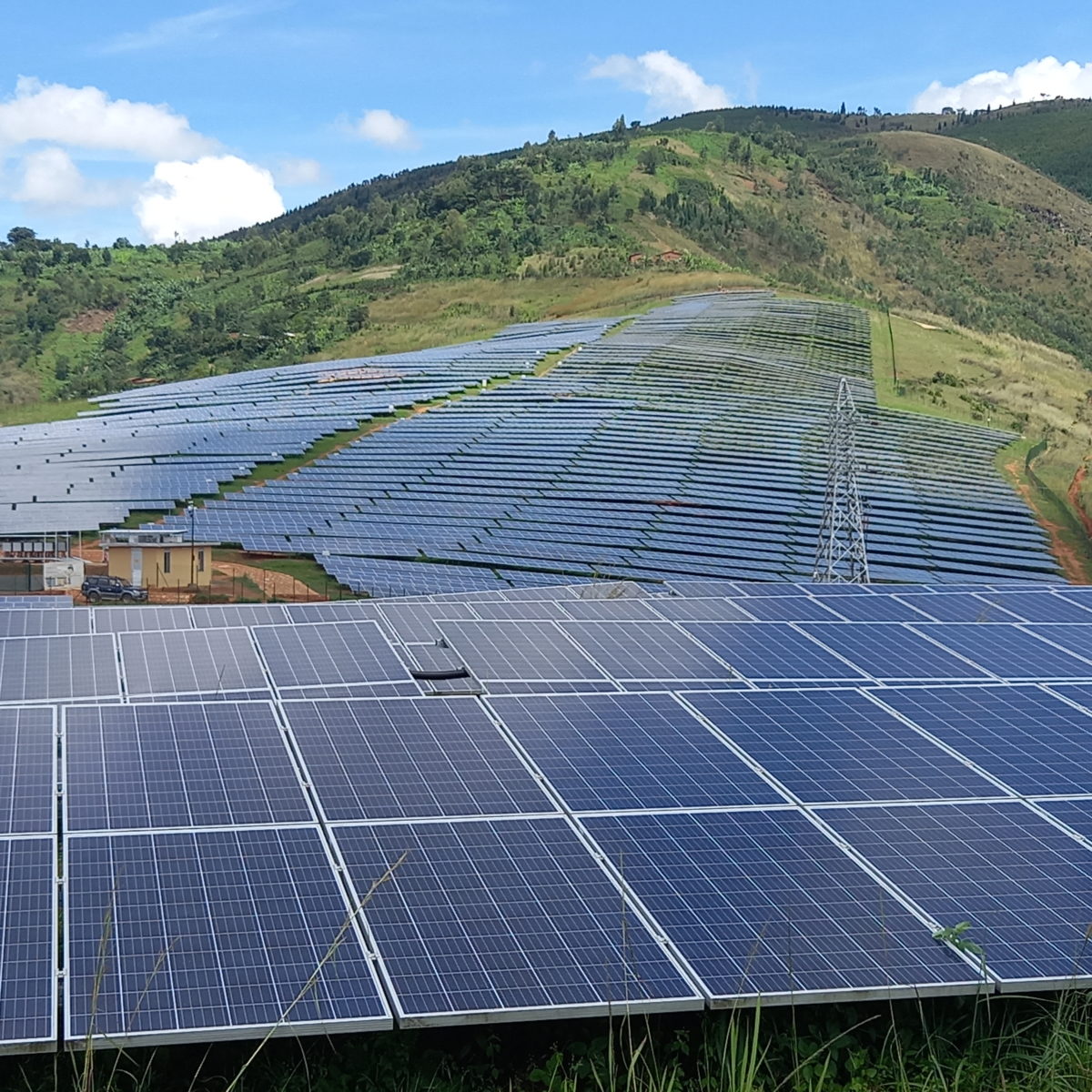 Burundi has officially inaugurated the country's first utility-scale solar field, as part of push to leverage renewable energy for improved access to electricity for homes and businesses.
The grid-connected 7.5MW solar power plant, located in Mubuga, became operational in 2021. It has since then provided more than 10% of Burundi's electricity.
During the official inauguration, President Évariste Ndayishimiye pledged, with support of development partners, to double the generating capacity at the plant.
"We celebrate economic and climate progress in Burundi, which is open to direct foreign investment to catalyse economic growth for our people," President Ndayishimiye said in a statement released by Gigawatt Global, the renewable energy company that developed the field. "Thanks to this solar field, and my agreement to double the size of it, we have increased energy security that can reliably run agro-businesses."
Burundi ranks poorly as one of the least electrified countries (https://apo-opa.info/3o4j0Te) in the world, with only about 11% of the country's 11 million people (or roughly 1.2 million people) having access to electricity.
The country's electricity supply comes largely from hydropower, but the energy gap has forced many to rely on costly and polluting diesel fuel. Thanks to the project in Mubuga, the electricity generated by the solar field has been able to replace significant power coming from diesel, expanding output to new users.
Partnering for clean energy development
We celebrate economic and climate progress in Burundi, which is open to direct foreign investment to catalyse economic growth for our people
Developing and building Burundi's first solar plant took a six-year process led by Gigawatt Global, a multinational green energy developer and independent power producer for Africa.
Gigawatt broke ground on the Solar field in 2017, but full construction began in January 2020. Commercial operations took off (https://apo-opa.info/3ObXExM) in October 2021.
But before the project came online, it received financial support through a grant from the Energy and Environment Partnership (a joint Finland, UK and Austria fund) and the Belgian Investment Company for Developing Countries, to cover the studies relevant to constructing the field. The field also got support of the African-EU Renewable Energy Cooperation Program, engaging in the project with due diligence.
Financing for the construction of the project was provided via a consortium including pan-African private equity investor Inspired Evolution via its Evolution II Fund, the UK government-funded Renewable Energy Performance Platform, and Gigawatt Global. The US International Development Finance Corporation (DFC) has been leading in the area of Political Risk Insurance and refinancing of construction debt.
The project, Burundi's first grid-connected solar development by an independent power producer, is expected to pave the way for further foreign investment into the country's renewable energy sector.
"This project demonstrates how the world community can realize shared development goals by utilizing international financing facilities best suited for frontier and emerging markets," Gigawatt Global Burundi SA Managing Director Michael Fichtenberg said.
Moving forward with 'Energy Hub'
Gigawatt Global says a small business and community center powered by solar energy, providing access to productive use of electricity locally, is also moving forward.
This 'Energy Hub' for which land and funding are being secured, will promote community development through women and youth empowerment programmes, along with various educational components developed in conjunction with local and international NGOs.
Green Energy Africa Summit:
Under the theme " Unlocking Africa's Just Energy Potential " Green Energy Africa Summit 2023 will welcome over 50 ministers and government officials alongside the industry's global leaders and be the hub for building a sustainable future for the African energy sector this October.
Don't miss out on joining 1000+ senior industry decision makers as they come together to map out Africa's energy journey.
Register Your Interest (https://apo-opa.info/41qagoL)