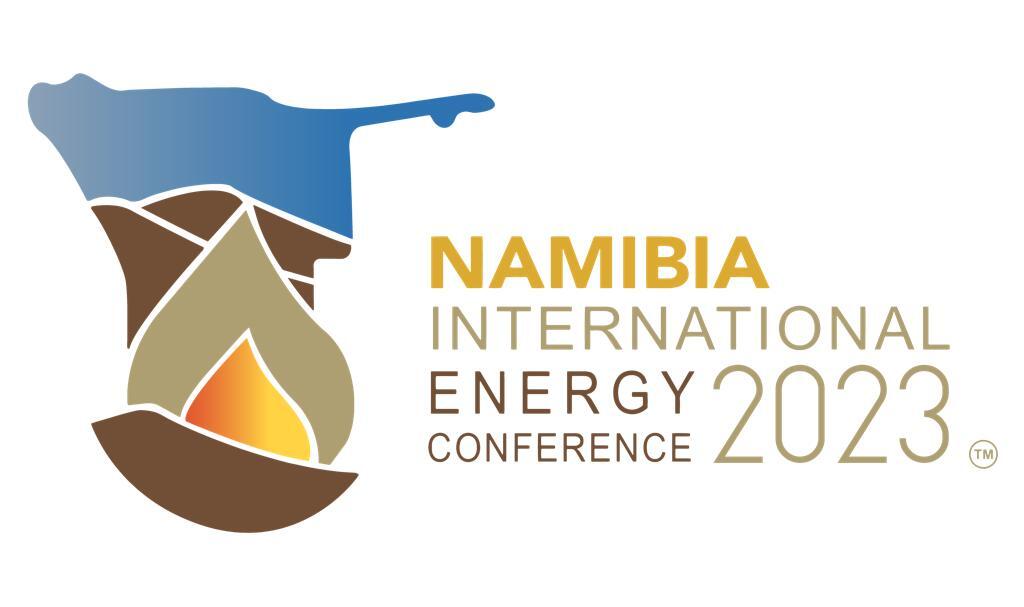 The fifth edition of the Namibia International Energy Conference will take place from April 25-27, convening high-level executives, government representatives and global investors to discuss the future of Namibia's energy sector
Three major oil and gas discoveries, billions of dollars-worth of green hydrogen projects launched and a suite of multi-industry project developments represent some of the defining features of Namibia's energy sector over the past year. With these achievements, newfound growth across the market has been triggered as players flock to the country in the hopes of mirroring the success already seen. Eager to maintain this growth momentum, the fifth edition of the Namibia International Energy Conference (NIEC) (www.NIEConference.com) will once again unite policymakers, industry heads, global investors and energy experts for three days of dialogue, serving as the premier forum where new deals can be signed and best practices shared.
Following on from four successful editions that preceded it, this year's edition of NIEC takes place under the theme, 'Shaping the Future of Energy Towards Value Creation' in Windhoekon April 25-27. Leading discussions will be regional energy ministers including Hon. Tom Alweendo, Minister of Mines and Energy of Namibia – who will be opening the conference with a keynote address; Hon. Kornelia Shilunga, Deputy Minister of Mines and Energy, Namibia; H.E. Jose Barroso, Secretary of State for Oil and Gas, Angola; H.E Dr. Omar Farouk Ibrahim, Secretary General, African Petroleum Producers Organization; and H.E. Antonio Oburu Ondo, Minister of Mines and Hydrocarbons, Equatorial Guinea, among other high-level executives from the African Energy Chamber, Namibia's Ministry of Mines and Energy and the National Petroleum Corporation (NAMCOR), Shell, Chevron and Rand Merchant Bank.
NIEC 2023 serves to advance the signing of deals and forging of partnerships by offering a platform for heightened engagement and dialogue among industry stakeholders
The conference comes at a critical time for the Namibian energy sector. On the hydrocarbons front, the country has rapidly emerged as one of the most attractive oil and gas plays worldwide, with two major discoveries made in 2022 by Shell, TotalEnergies and Qatar Energy – the Venus and Graff-1 finds – contributing the highest value to 2022's global finds. A year on, Shell announced as third discovery at its Jonker-1X well, an indication of the significant potential that still lies in Namibia's offshore basins. These discoveries have not only accelerated the drive by other active E&P players but have attracted a slate of new explorers to the market. In addition to Shell, TotalEnergies and Qatar Energy, Canadian explorer ReconAfrica is driving an onshore exploration campaign in the Kavango prospect, with the firm extending its license in 2022. Additionally, ExxonMobil has also extended its acreage in Namibia following an agreement signed with NAMCOR for Blocks 1711 and 1811A while French independent Maurel & Prom announced a five-well drilling campaign offshore Namibia in late 2022 and global major Chevron entered the market by securing an exploration license in the Orange Basin in 2022.
As global explorers turn their attention to the Namibian market, NIEC 2023 serves to advance the signing of deals and forging of partnerships by offering a platform for heightened engagement and dialogue among industry stakeholders. During the conference, dedicated upstream panel discussions covering topics such as transforming resources into economic development; investing in Namibia's energy sector; Namibia upstream O&G insight; and the journey towards value creation will offer in-depth insight into the evolving oil and gas landscape.
However, Namibia's energy opportunities transcend oil and gas with the country emerging as the destination of choice for renewable energy project developers worldwide. In 2022, HYPHEN Hydrogen Energy was selected as the preferred bidder for a $9.4 billion green hydrogen facility in Namibia, with a series of other pilot projects additionally taking off by a suite of project developers from across the regional and global landscape. With ambitions to become a global green hydrogen hub, the country is seeking investment to help get this highly lucrative industry off the ground. In this scenario, the NIEC 2023 conference will be critical for connecting global investors with Namibian opportunities. During the event, focus will be placed on Namibia's green hydrogen strategy; the pursuit of energy security; and accelerating a just and sustainable energy transition on the back of green hydrogen.
Meanwhile, the government has placed local content at the heart of energy sector advancements, recognizing the role capacity building and skills transfer will play in ensuring large-scale energy developments translate into tangible opportunities for the local population. To date, the government has signed agreements with neighboring countries such as Equatorial Guinea, with Namibian engineers being trained by the country just as Namibia's oil and gas projects take off. During NIEC 2023, a panel discussion on local content as a catalyst for in-country shared value will further explore need to prioritize local content.
The NIEC 2023 conference represents a not-to-be-missed event. There is still time to register for NIEC 2023. Visit www.NIEConference.com or contact +27 82 998 0395 for more information.