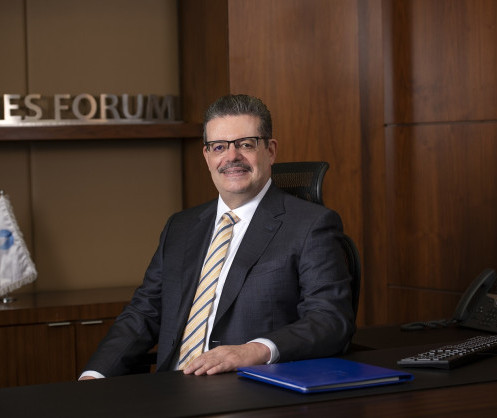 Africa's 620 trillion cubic feet of proven natural gas resources have strengthened the continent's potential to drive economic growth, diversify revenue generation, while spearheading global energy security in conjunction with a transition to a cleaner energy future. Underpinned by efforts to monetize domestic gas resources, countries to the likes of Algeria, Nigeria, Equatorial Guinea, Angola and Mozambique are actively developing large-scale gas projects while putting in place the adequate policy frameworks and infrastructure to support long-term growth. As major gas producers strengthen their attractiveness for foreign investment and new discoveries are made in untapped markets, global gas organization's such as the Gas Exporting Countries Forum (GECF) offer the guidance and support that markets need to thrive.
In this regard, this year's edition of the African Energy Week (AEW) conference – which takes place from 16–20 October at the Cape Town International Conference Center in Cape Town – serves as a platform where African producers, global partners and key industry organizations such as the GECF can engage, strengthening collaboration at a time when Africa's gas industry is just taking off. The African Energy Chamber (AEC) is proud to announce that gas dialogue will be spearheaded by GECF Secretary General Mohamed Hamel, whose participation in keynote addresses and high-level panel discussions will advance the understanding of the state of play of Africa's gas industry.
Throughout the event, Hamel will engage in exclusive networking sessions alongside African energy policymakers, project developers, operators, global investors and partners. These interactions aim to facilitate the exchange of ideas, foster collaborative efforts and drive the advancement of Africa's gas industry. With the aim of supporting the stability to supply in the global energy matrix, GECF strongly advocates for the development of gas for a sustainable energy future, a topic which will be driven by Hamel this October.
GECF strongly advocates for the development of gas for a sustainable energy future, a topic which will be driven by Hamel this October
With a membership that comprises 19 prominent gas-producing nations, including Algeria, Egypt, Equatorial Guinea, Libya and Nigeria (permanent members) as well as Angola and Mozambique as observers, the GECF has played a pivotal role in facilitating the exchange of ideas, supporting policy development and structuring, and spearheading collaborations across the global gas market. GECF and its member countries represent up to 72% of the world's proven natural gas reserves, a substantial 44% of its marketed production, over 56% of the global pipeline infrastructure and 52% of liquefied natural gas (LNG) exports.
In Africa, GECF promotes dialogue and cooperation on best practices for managing gas resources, optimizing production and monetization, and boosting local content development between African producers and their global counterparts. The association provides market reports, recommendations and guidelines, as well as policy coordination, technical assistance and capacity building programs which have long-shaped the stability of the African market. As a result, African gas is taking on a more prominent role in the global energy market, a role which continues to grow as international markets look to diversify supply chains.
On the continent itself, Africa's gas resources are considered to be a strategic fuel, enabling countries to industrialize while facilitating a just energy transition. Many large-scale projects are underway, including the Greater Tortue Ahmeyim project in Senegal/Mauritania; the Mozambique LNG development; Nigeria's Gas Flare Commercialization initiative; the Angola LNG project and many more. This collective effort seeks to amplify electricity generation, steer the course toward a low-carbon energy model, fortify global trade via resource utilization, and empower industrial applications. In this regard, the GECF has clearly established itself as a reliable and invaluable ally for the African market.
"Africa's natural gas resources are the key for providing reliable electricity to the over 600 million people currently without, while creating long-term employment opportunities and driving the sustainable development of economies. The GECF has positioned itself as a reliable partner for the continent by fostering regional cooperation on infrastructure rollout, technology and skills development, investment attraction and resource monetization," stated NJ Ayuk, the Executive Chairman of the AEC.
Hamel's engagement at AEW 2023 assumes paramount significance. His involvement will be instrumental in spotlighting the pivotal contribution of African resources in driving a just energy transition, alongside socioeconomic advancements tailored to the African context. The Secretary General will provide insights around the GCEF's commitment to fostering the growth of the continent's energy sector.
AEW is the AEC's annual energy event that unites African governments and policymakers with global investors and project developers. Taking place in Cape Town, the event represents the biggest gathering of energy stakeholders on the continent, and convenes under a mandate to make energy poverty history by 2030. For more information about speaker, sponsorship and partnership opportunities, visit www.AECWeek.com.